The wearing of face masks in the Halifax Playhouse is no longer mandatory,
but in line with Government guidelines we recommend you continue to wear them in crowded areas of the theatre.
Please do not come to the Playhouse if you have tested positive or have Covid symptoms.
Whats On
Saturday 28th May 2022 @ 6:30pm
Main Stage Production
---
Live Professional Wrestling returns to Halifax and the Halifax Playhouse with an action-packed, family-friendly show featuring the best wrestlers from around the United Kingdom.
Perfect for a family outing or for seasoned wrestling fans, join us for over two hours of top-quality wrestling and have an opportunity to meet the wrestlers, too.
Tuesday 7th -
Saturday 11th June 2022
7:30pm evenings & Saturday matinee 2:30pm
Main Stage Production
---
An amateur drama company is rehearsing in the theatre at the end of the pier. Storms rage overhead and the doors are locked- they are trapped!
When a mysterious presence passes across the stage, and when the Assistant Stage Manager falls to certain death through a trapdoor, the remaining actors are thrown into disarray.
Their panic increases when it becomes evident that a murderer is in their midst...
Tribute Act
Saturday 18th June 2022 @ 7:30pm
Main Stage Production
---
Simply Tina is a smash hit theatre production that is widely accepted as the foremost tribute to Tina Turner.
This dynamic, high energy show, performed by the award-winning Miss Julia Martin, has been delivered to audiences around the world, with standing ovations on every occasion.
'Simply Tina' includes all the classic hit songs from Tina's incredible career and has been described by theatre audiences as totally authentic in every way.
Saturday 25th June 2022 @ 7:30pm
Main Stage Production
---
A new and exciting tribute to Dame Julie Andrews.
Who doesn't love Julie? In this one woman show, join Nicola bringing all the Julie faves and so much more. With stories and anecdotes from Julie's life and funny stories along the way, and audience participation (with sing alongs in Mary Poppins and The Sound of Music, it's an evening of fun and laughs for all the family.
Box Office
Brochure
Halifax Playhouse
2022 Spring-Summer Season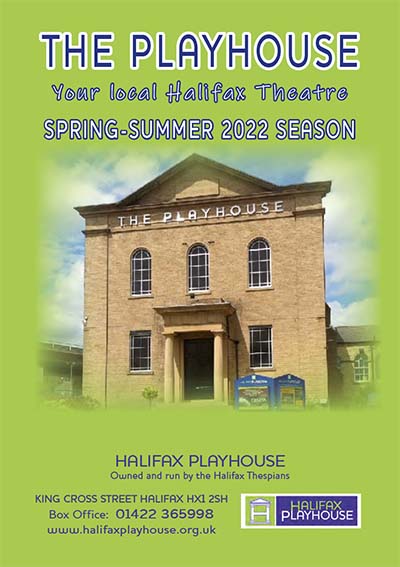 ---
---